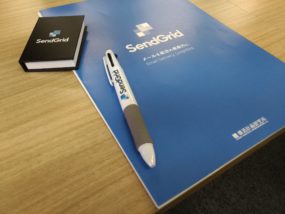 Hi! I'm Dennis and I've been working at Linkbal as a software engineer since October 2017.
Today, I'd like to share how was my experience taking part in SendGrid's mail delivery hands-on. I will mainly write about some background information and concepts that were presented and also about the first part of the hands-on, that included the initial setup, a simple email delivery test and the use of SendGrid's dashboard to check the results.
Introduction
SendGrid is an US based company represented by KOZO KEIKAKU ENGINEERING Inc. here in Japan.
As you may already know, it provides one of the most well-known cloud-based transactional email delivery services, but also includes an email marketing platform. This article will focus on transactional emails as it was also the focus of the hands-on.